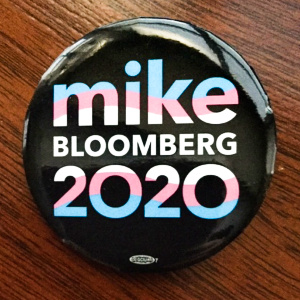 On February 8, members of the Skidaway Island Democratic Club attended the opening of the Bloomberg office located at 7805 Abercorn Street, in the Chatham Plaza shopping center at the west end of Mall Boulevard.
"Talk is cheap. As an entrepreneur, mayor, and problem-solving philanthropist, Mike has taken on the toughest challenges and gotten big things done. His customers and his constituents wouldn't have accepted anything less – and neither would he. He's a proven leader who brings people together to reach ambitious goals," his campaign says. "As president, Mike will continue putting progress ahead of partisanship – and he will unite the country around a bold and achievable agenda."
Bloomberg met in Atlanta on Friday with Stacey Abrams. He has donated $5 million to Fair Fight, the political action group Abrams founded after her narrow defeat in the 2018 Georgia governor's race.
Volunteer opportunities with the Bloomberg campaign are available in Savannah.  For information, contact Joe White, the Bloomberg team leader in Savannah, at jwhite@bloomberg.com.
To learn about Bloomberg's positions on the issues, see https://www.mikebloomberg.com/getting-it-done.