Join us for very special ZOOM Town Halls every week in September!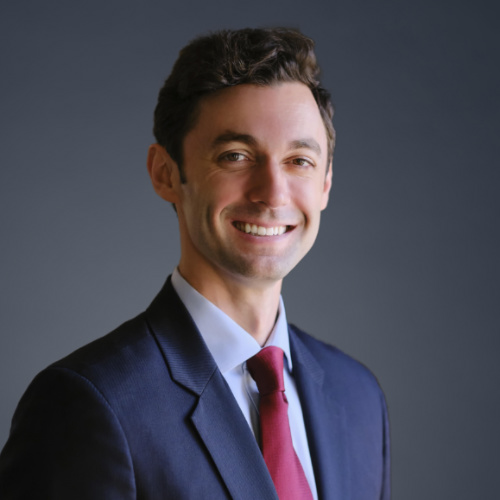 Jon Ossoff is challenging Senator David Perdue in 2020. Click here to view the video of our conversation with Jon, and visit www.electjon.com if you'd like to get involved with the campaign.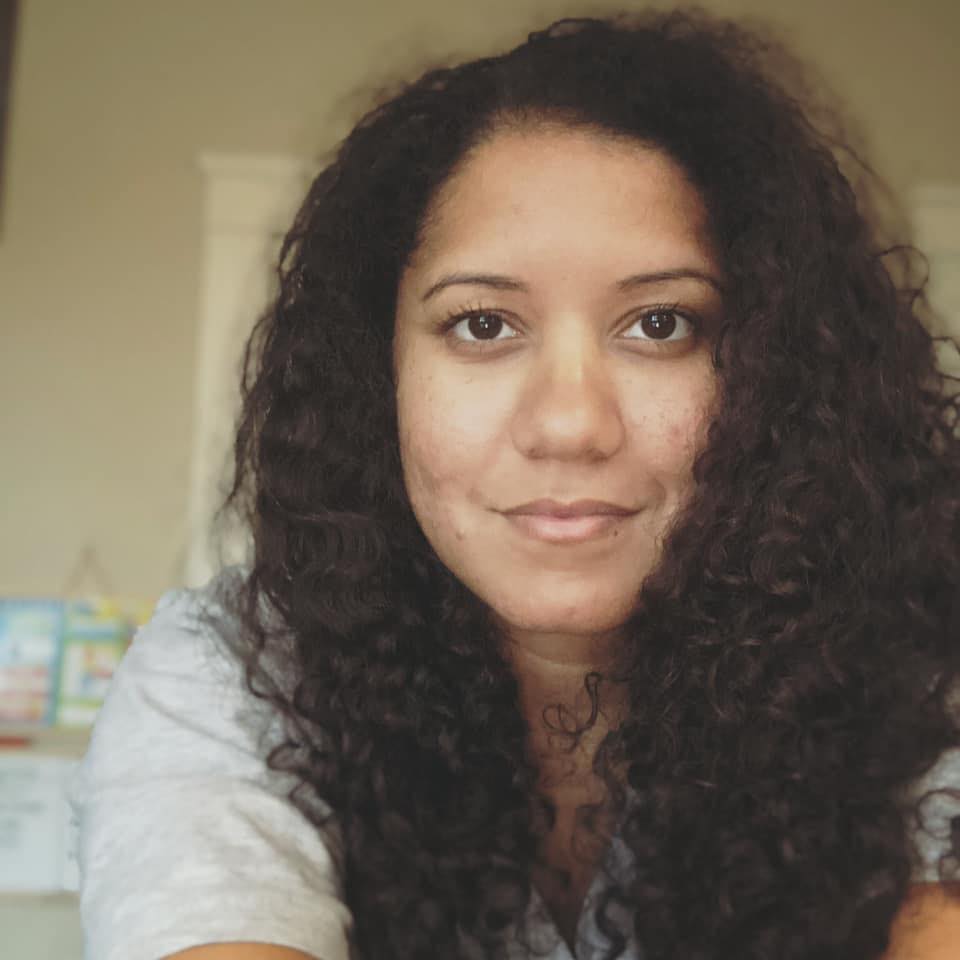 Hillary Holley of Fair Fight Action joined us to describe the fight for free and fair elections. Watch the video of our conversation with Hillary, and visit Fair Fight online.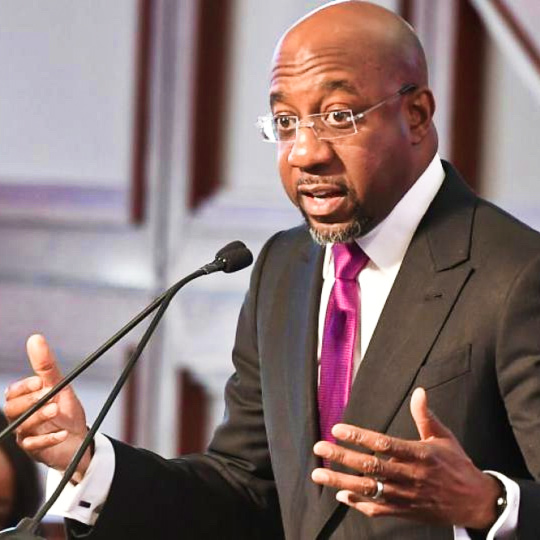 Skidaway Democrats have endorsed Rev Warnock in the special election against Kelly Loeffler. Watch the video of our ZOOM meeting, and consider contributing to Warnock for Georgia.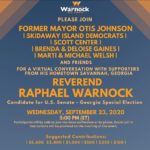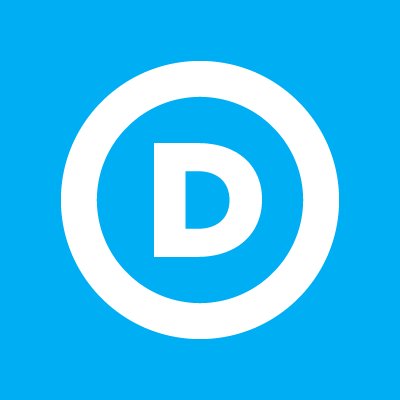 Candidates' Night — Sept 30
Meet some of the local Democratic candidates you may not have heard from yet. From the State House to the White House, Georgia Democrats are working to turn Georgia Blue!
See the Calendar for details on how to join the ZOOM Town Halls.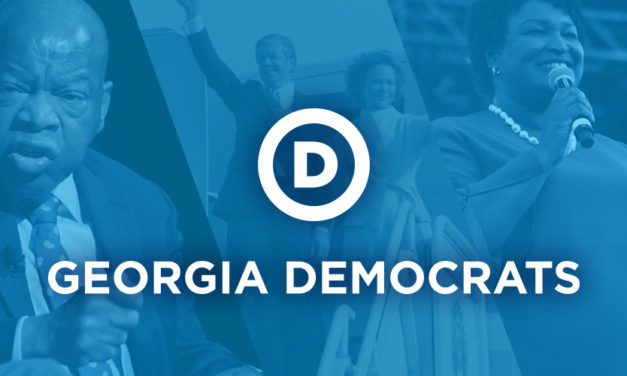 THIS SATURDAY, September 26, from 12 noon to 1pm. Join Georgia Democrats for a virtual "Georgia Votes Early" rally!
Read More

ISSUES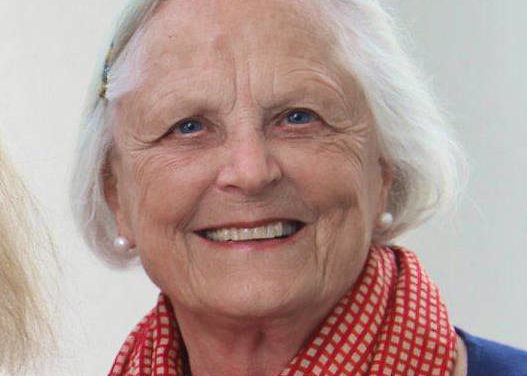 Hurrah! Finally, a good piece of healthcare-related news.
Read More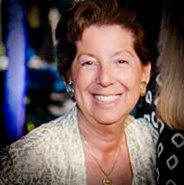 "Once again, Attorney General Bill Barr has lied to the American people."
Read More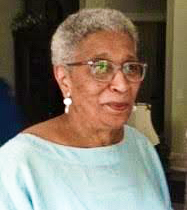 "As a black woman, finding words to adequately describe this experience is impossible, and the pain can only be expressed in a primal scream firmly rooted in 400 years of brutal oppression."
Read More

Resources

OCTOBER 12-OCTOBER 30
Read more for early voting locations and hours. Early in-person voting is available 21 days prior to the election. Any eligible registered Chatham County voter desiring to vote in advance during this period may do so in-person. No reason is required.
Read More

August 2020 Skidaway Island Democrats...
Read More

July 2020 Skidaway Island Democrats newsletter...
Read More
This guide's advice comes after studying 2020's pandemic primaries to pinpoint trends and lessons for voting this fall. It encourages voters to get their credentials in order early, decide what's the best way for them to cast a ballot, make a plan and stick with it. In some states, the steps get detailed. But it is not hard to anticipate and overcome this moment's barriers. Your voice and vote can count.
Read More

Days to the general election:
---

Candidates' Night ZOOM Town Hall

September 30, 2020

6:30 pm

-

7:30 pm

https://us02web.zoom.us/j/89346345088
---

Last day to register to be eligible to vote in the November General Election and Special Election Runoff for Local and State Offices

October 5, 2020
---

General Election and Special Election

November 3, 2020

your polling place
---

General Election and Special Election Runoffs for Local and State Offices

December 1, 2020
---

General Election Runoff for Federal Offices

January 5, 2021
Census 2020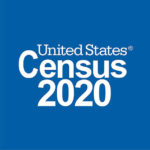 Census takers will interview homes that haven't responded to the 2020 Census to help make sure everyone is counted.
The Census Bureau will deliver apportionment counts to the President and Congress as required by law.
By this date, the Census Bureau will send redistricting counts to the states. This information is used to redraw legislative districts based on population changes.